A UNIQUE
BLEND OF PEOPLE

, PURSUITS, AND POSITIVITY

Are you a student? A freelancer? An entrepreneur? Meet like-minded people!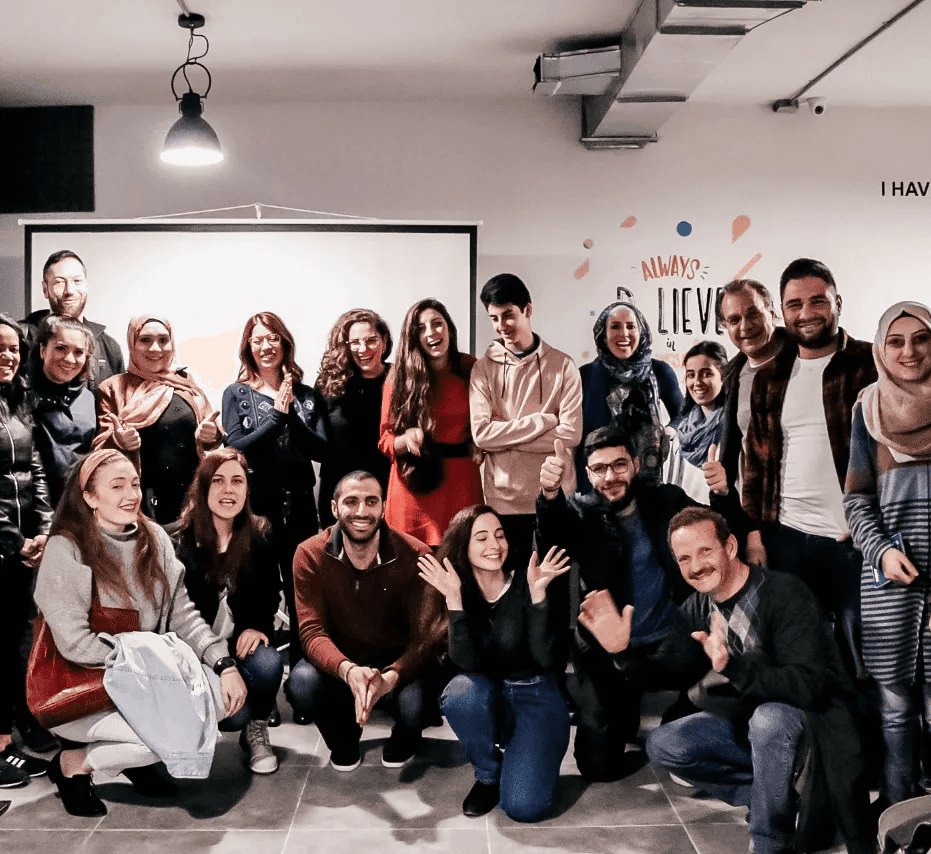 COMMUNITY
Like a work of art, our community is colorful because of the diversity of B.Hivers and their ideas. This is what makes B.Hive special – its people. The high spirited B.Hivers mingle in our friendly space, where they enjoy conversations with each other on a social and professional level. Inspiration and motivation is what you'll feel when you spot the community of B.Hive. Many of our community members who linked up at B.Hive ended up either working on projects together in their career, referring each other to networks, or creating genuine friendships!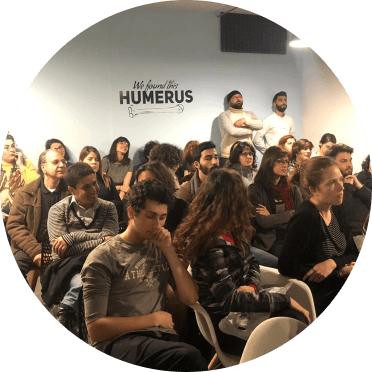 B.HIVE STORIES
Meet some of the loyal B.Hivers who are now known to the community due to their constant presence at B.Hive, working, interacting & creating friendships!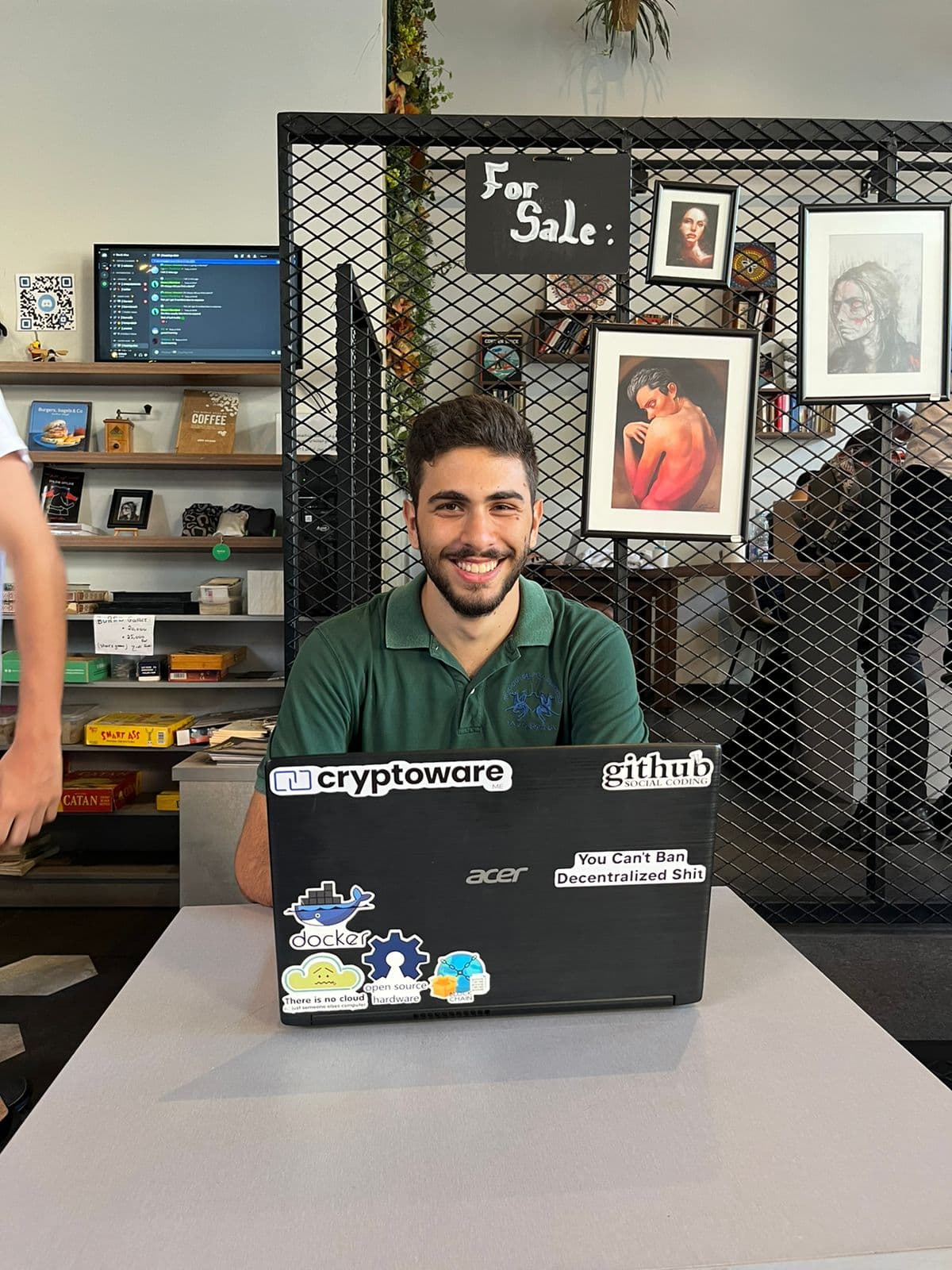 Karim a.k.a Pronky, the proud holder of the Busy Bees #130 and #167. Karim is a Web3 Developer, a young entrepreneur and a part-time adventurer. B.Hive has always been his go-to spot to work, chill or even network with other innovators and forward thinkers like him.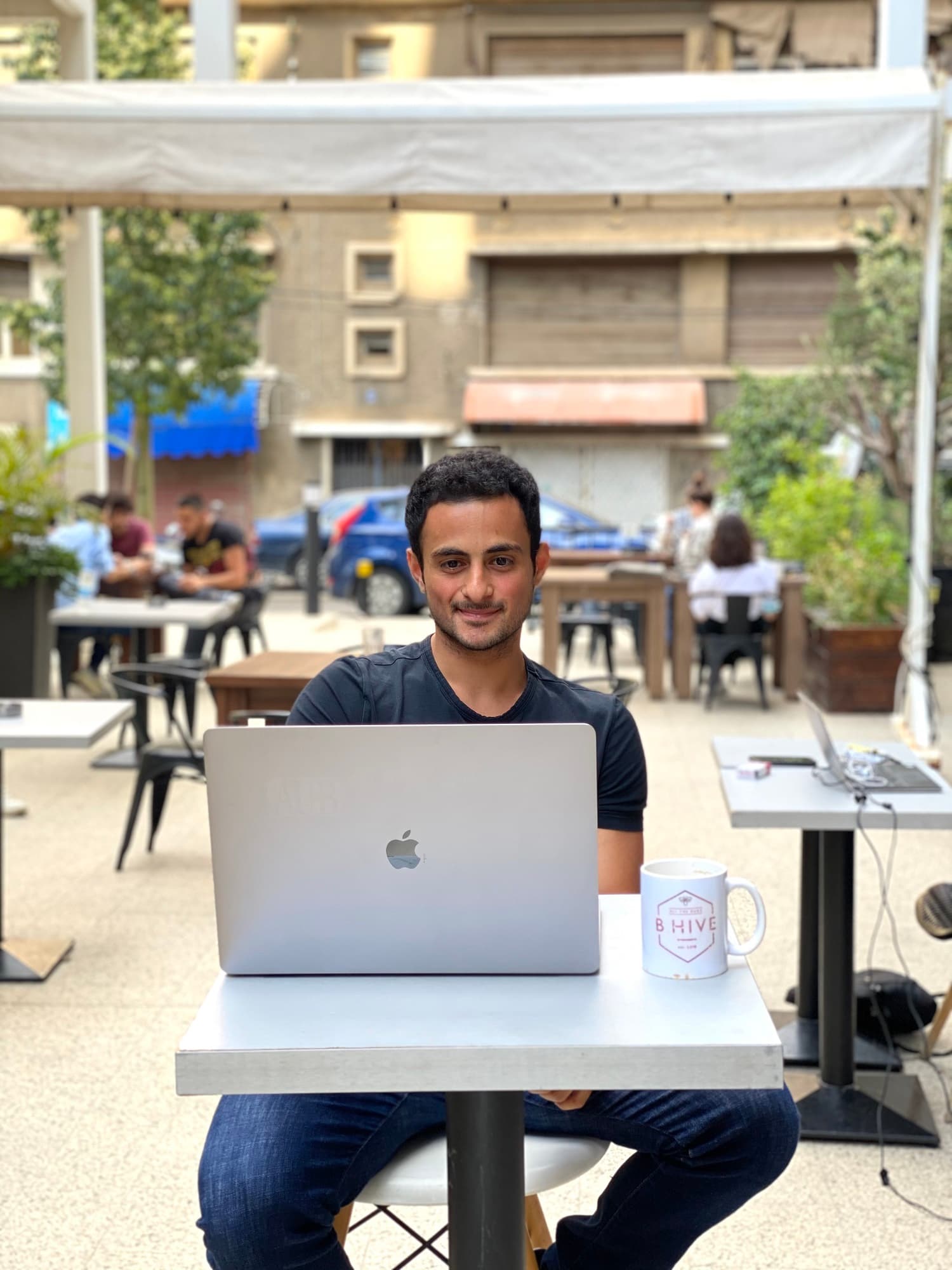 Ramzi joined the Bhive community 2 years ago, he is studying Business & Finance and to stay focused he drinks a B.Hive double espresso every 2 hours. Ramzi is an athlete and can't skip a day of gym or running. He's a super bubbly person and doesn't get angry at all. Ramzi loves working at BHive because of the atmosphere that drives his productivity, getting the best out of his skills.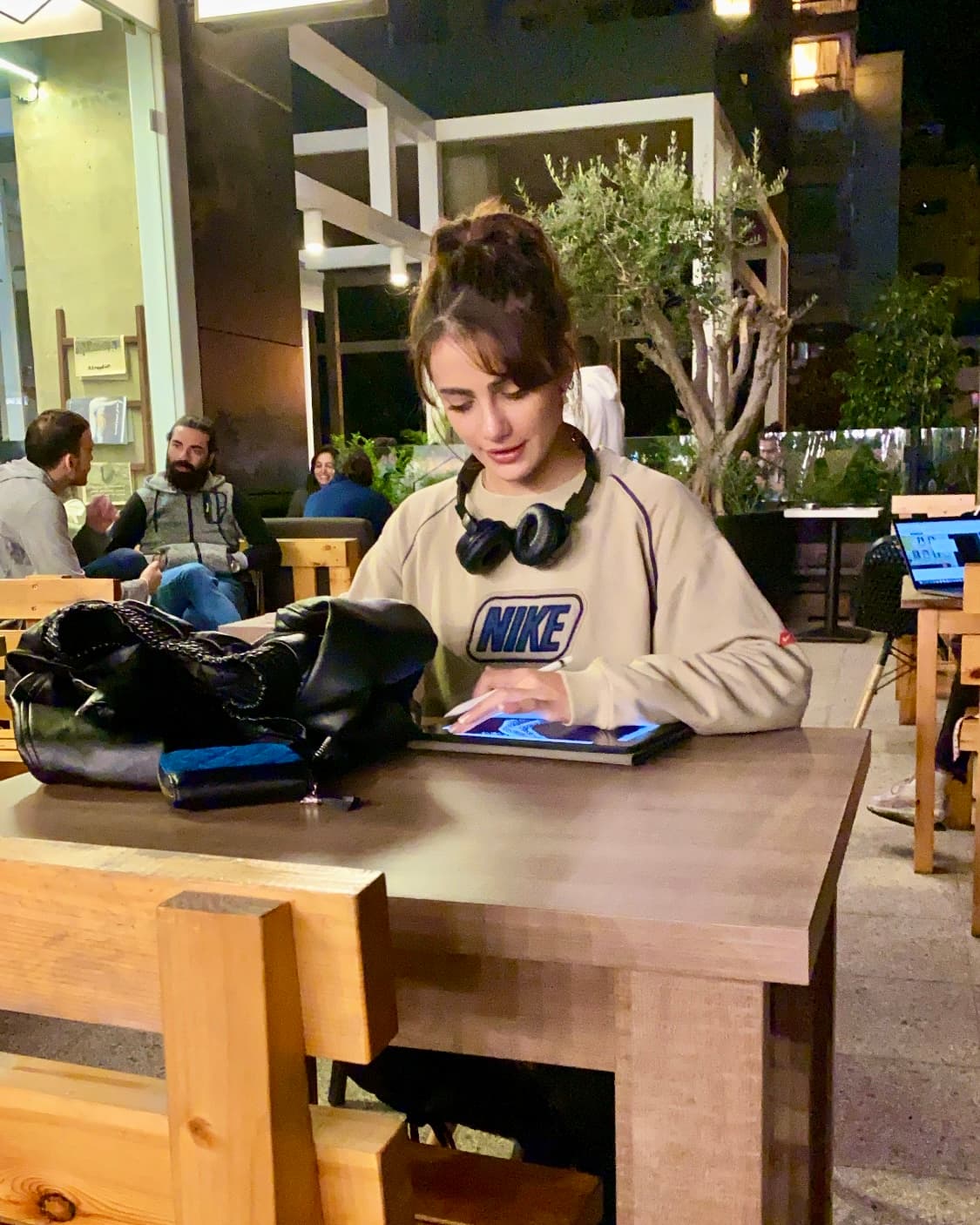 If you have visited B.Hive Beirut, you would have noticed the beautiful dotted bee on the wall that was drawn by this beautiful artist. Patricia is a fine arts and forensic science student. She is an energy ball and she's always all over the place, which is extremely weird that someone as energetic as her can have the patience to dot. Patricia admires the fun environment at B.Hive that allows her to be her funny self, in addition to drawing at her own comfort.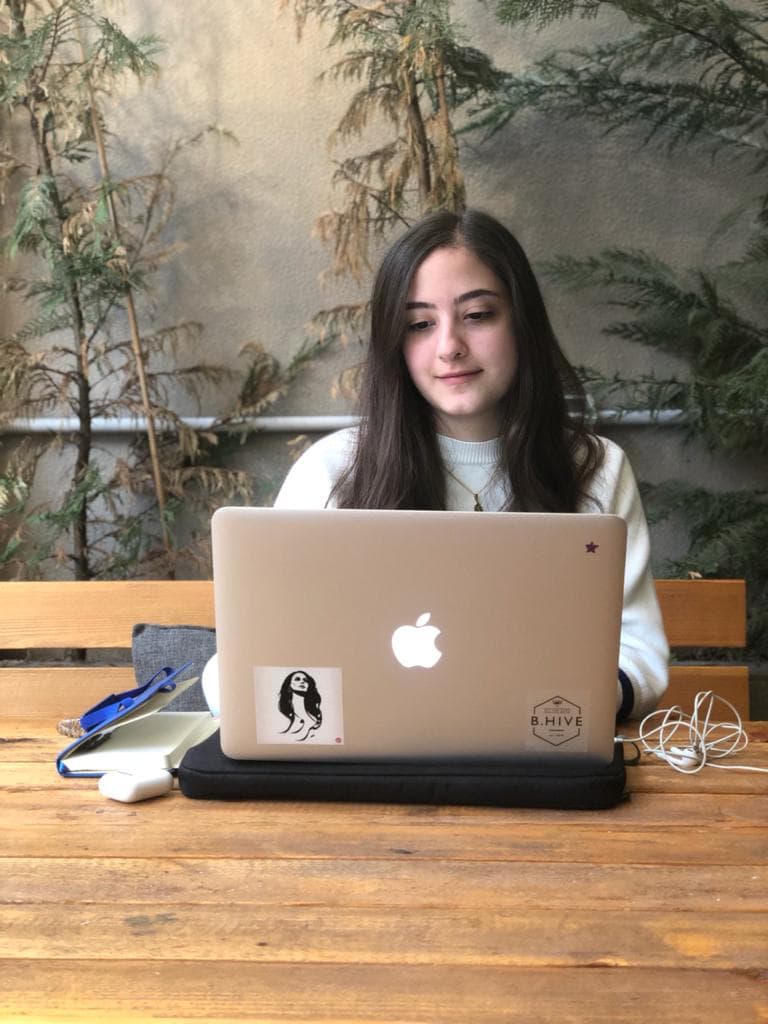 A BHiver by heart, Dalia is one of the oldest and most loyal members of the community. Although she spends a lot of time at BHive coffee shop, surprisingly she doesn't drink coffee! Her favorite drink is BHive hot chocolate and she is the proud holder of the Busy Bee #… Dalia works with local and international NGOs remotely from BHive. She is usually busy replying to emails, but be sure that her loving heart will always have time for her loved ones.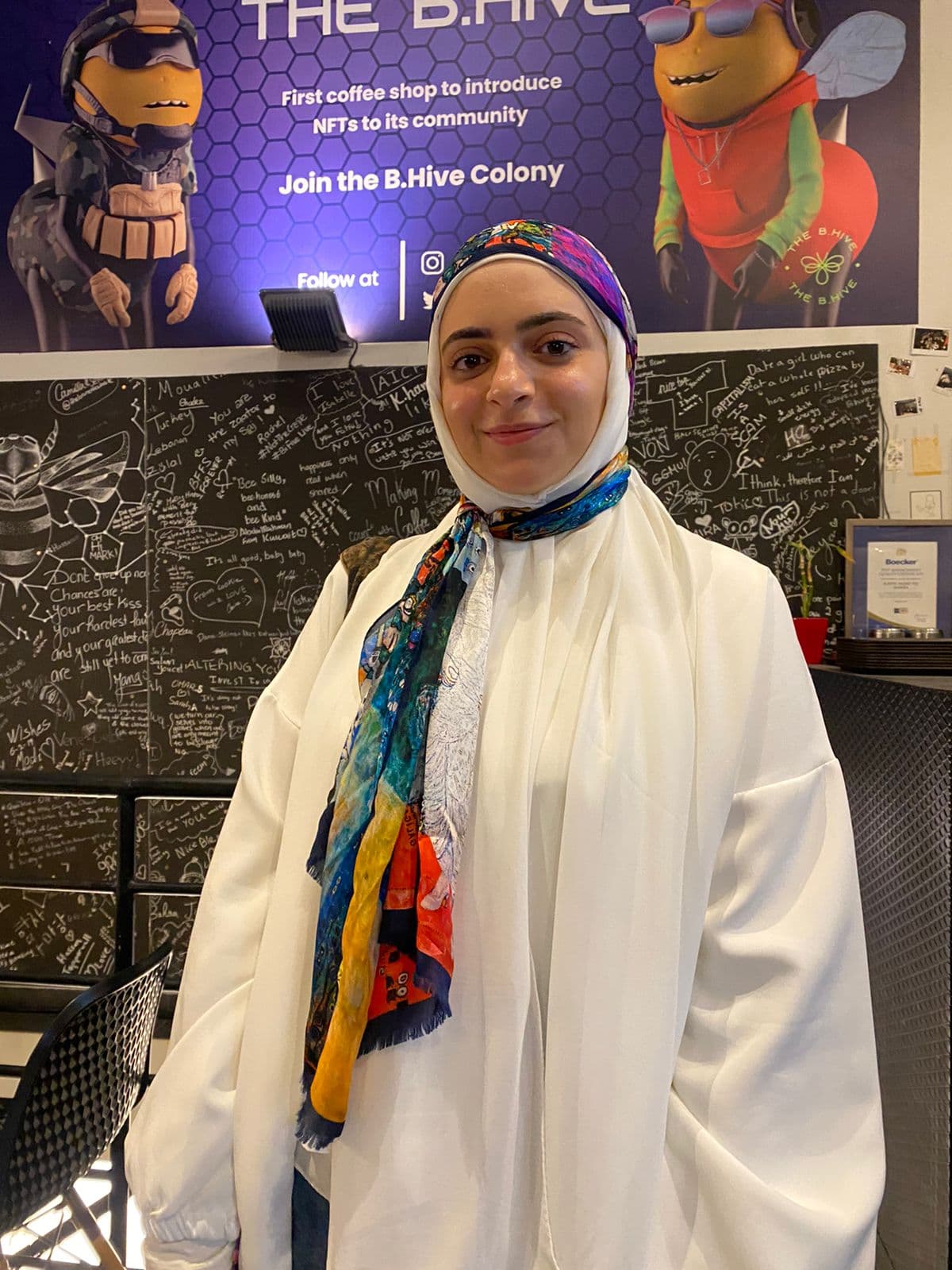 Ayah, a.k.a Potanda, sits around at the hive to study and work. Coffee for her is the potion. The magical bee loves socializing and the Hive is her second home. She's a biology grad, working on her Neuroscience master thesis and minoring in computer science. She loves marketing and her dream is to work as a creation director mixing it up with neuromarketing. When she's not Potanda at the Hive, she's Professor Pixie at The Nutty Scientists.
EVENTS
Designing an event means crafting ideas to bring them to life. The events are colorful in their variety - they can be educational, cultural, social, corporate, or simply entertaining! In all occasions, the recipe of a B.Hive event consists of inspiration, interaction and innovation. They bring people together ! Whether you're an individual, a company, or an NGO, B.Hive gives you a platform to express and share your ideas. B.Hive hosts events of numerous categories, you name it. From entertaining events to workshops, to open discussions and public talks. Check below some of BHive's events.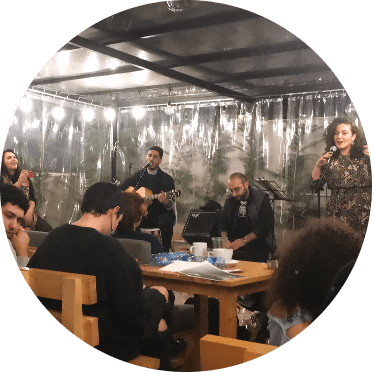 entertaining EVENTS
Let's Unvalentine, Let's Funvalentine! The event consisted of interactive games and exciting activities to network and mingle while having a laugh. Funvalentine was dedicated for the special singles out there who want to have fun on Valentines day. Funvalentine included a "Human Bingo '' as the key game. Human Bingo goes with having the participants ticking a sheet of similar interests in a pace of a race! The participant who finished first, won prizes at BHive
Who doesn't love a challenging board game with good friends? The event offered a range of board games in collaboration with Catan Lebanon.
Trivia night at B.hive included different series and movie trivia themes; such as Friends, How I Met Your Mother, Marvel, GoT, Disney, Harry Potter, Lord of the Rings and more. The participants signed up for a nostalgic night of challenging questions that got memories flowing.
BHive designed a speed dating event to bond two hearts together. Speed dating was a fun, casual event that was hosted in BHive's secure space where many people got to know each other in no time and with no judgment.
Cozy movie nights with friends at BHive are priceless. With a big screen like a cinema, movies at BHive are more homey where it's welcoming to be cozy with the surrounding people.
art EVENTS
In a collaboration with "Leh Gathering" and the artist Olga Safa, participants had a mindful painting session about the rising revolution. This art session was a therapeutic exercise that enhanced the participants' mental health and helped them unleash their artistic potential in the context of surrounding real life crises.
Art Lessons: Sip and Paint
Art enthusiasts enjoyed a painting session guided by the artist Mohammad Dreini. They recreated Van Gogh's Starry Night painting throughout several sessions. The participants got the chance to learn the basics in painting and how to express themselves through these interactive lessons.
Sketching and Concept Building
Participants learned the techniques used to conceptualize, brainstorm, and execute the concept in drawings with the artist Mohamad Dreini.
In the comfortable and relaxing space of B.Hive, beginner friendly Yoga classes were offered which included vinyasa flow and meditation exercises. Everyone needs a time off to meditate in nowadays hustling lifestyles!
Mandala Coloring Sessions
What's more relieving than contemplating a mandala? It's coloring one! This technique is one of many that are used in art therapy, and is proven to be highly effective. The participants enjoyed a buzzing coloring session in collaboration with Aryan Art Collectors.
educational EVENTS
Public Speaking: BHive X Toastmasters
The importance of public speaking is increasing the confidence of our brilliant people. B.Hive collaborated with Toastmasters to offer our community public speaking sessions that took place every Tuesday at the Hive.
To educate our community we hosted multiple NFT talks, tackling general knowledge in blockchain, NFTs and the metaverse. We also held Discord moderation and community management sessions.
One of our talented community members, Karim Ramadan, explained the basics of photography during a session held in B.Hive's conference room.
Cracking the code on how to build your first Android app was a session held by one of our community members, Said Chatila.
social EVENTS
Conference: Our Perception's Building Blocks
B.Hive hosted Albert Moukhayber who gave a conference about using doubt as a decision making tool. He explained the different building blocks of our perception and how the world is constructed through it.
Open Discussion: The Lebanese Economic Crisis
In collaboration with AUB Secular Club, the economic journalist Mohamad Zbeeb was hosted to talk about the economic crisis in Lebanon and discuss it with the public.
An insightful speed discussion was held at B.Hive's grounds about "Things We Don't Talk About." The event was in collaboration with Documented Experience.
B.Hive hosted a weekly language and cultural exchange meeting. People got the chance to practice a language they are learning and to help others by teaching them their native language. The little global community at B.Hive was having a fruitful experience by learning while meeting people from all around the world.